The Mary E. Parker Shelter
The SPCA of Anne Arundel County (AACSPCA) is the largest and oldest animal welfare organization in Anne Arundel County.
We provide shelter and humane care for homeless animals in need and work as advocates for animal welfare in our community.
At the AACSPCA, there is no time limit placed on how long an animal is available for adoption. We embrace animals in need – regardless of age, breed, or physical condition – and provide them with the care they deserve for as long as it takes us to find them a home.
As a result of our efforts and your support, we have maintained a record high life-saving rate of 98 percent every year since 2014 – one of the highest in this country – a remarkable achievement as we accept animals others turn away.
We are proud to share with all of our supporters that the SPCA of Anne Arundel County, for six years in a row, has received a four star rating from Charity Navigator. We are honored to quote Michael Thatcher below:
"This is our highest possible rating and indicates that your organization adheres to sector best practices and executes its mission in a financially efficient way. Attaining a 4-star rating verifies that [the] SPCA of Anne Arundel County exceeds industry standards and outperforms most charities in your area of work. Only 13% of charities we evaluate have received at least 6 consecutive 4-star evaluations, indicating that [the] SPCA of Anne Arundel County outperforms most other charities in America. This exceptional designation from Charity Navigator sets [the]SPCA of Anne Arundel County apart from its peers and demonstrates to the public its trustworthiness."
Read Michael Thatcher's full letter to the SPCA here.
We are so grateful to the community to make what we do possible. We vow to always be a good steward of our resources so that we can always serve the animals that need our help.
 
Mission
The mission of the AACSPCA shall be to serve as the leading private nonprofit organization within Anne Arundel County which exists to protect companion animals from acts of cruelty and neglect.
To promote humane care and concern for the animals by educating the public and by working to end pet overpopulation.
To provide shelter and rehabilitation to companion animals in need.
To work for the passage and enforcement of laws which promote and provide for the humane treatment of companion animals.
History
The SPCA of Anne Arundel County was founded in 1920. Originally a society created to deal with the problem of stray dogs overwhelming the Eastport section of Annapolis, the AACSPCA has grown through the years to become the modern animal welfare organization of today.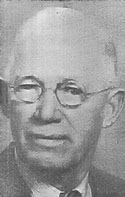 In 1934 civic leader Albert H. McCarthy was asked by the HGH community to take over the presidency of the struggling, young organization. A strong force for animal welfare, he laid the foundations for the AACSPCA that were to see it through the decades ahead.
The AACSPCA handled dog licensing and enforcement from 1936 to 1966, operating a fleet of up to six ambulances that were dispatched throughout the county to retrieve injured animals.
The first shelter building opened in 1947. 
It now houses our administrative offices, the spay and neuter clinic, and meeting spaces for activities such as volunteer orientation.
In 1966 the county animal control division was established. Today Animal Control responds to calls in the county and picks up stray animals as well as investigating cruelty complaints. The AACSPCA takes in all voluntarily surrendered animals, providing shelter, medical care and adoption services.
In 1974 the AACSPCA became one of the pioneers for low-cost spay and neuter services. Peg Howard, a singular volunteer, donor, and board member, built and equipped our first spay and neuter clinic with her own money, making an extraordinary gift to the SPCA and the community.
The current animal shelter, the Mary E. Parker Shelter, opened in 1986. Very modern for its time, the new shelter provided air conditioning, flexible runs, medical isolation rooms, and other updated facilities.
Today the AACSPCA is a vibrant animal welfare organization with outstanding programs, veterinary services, and volunteer opportunities.
---
Public Disclosure & Financial Statements
For more information about our organization, please see the SPCA of Anne Arundel County's 990 Public Disclosure Form and Financial Statements: 
2021 (PDF Documents): 2021 Public Disclosure Form / 2021 Financial Audit
2020 (PDF Documents): 2020 Public Disclosure Form / 2020 Financial Audit
2019 (PDF Documents): 2019 Public Disclosure Form / 2019 Financial Audit
2018 (PDF Documents): 2018 Public Disclosure Form / 2018 Financial Audit
2017 (PDF Documents): 2017 Public Disclosure Form / 2017 Financial Audit

2016 (PDF Documents): 2016 Public Disclosure Form / 2016 Financial Audit
2015 (PDF Documents): 2015 Public Disclosure Form / 2015 Financial Audit
2014 (PDF Documents): 2014 Public Disclosure Form / 2014 Financial Audit

To view our current shelter statistics, please click here. 
To view our official report indicating our status, please click here: 2018 501c3.
To view our Charity Navigator Four-Star certificate, please click here.
---
Contact
Telephone
(410) 268-4388 – Main
(410) 268-8027 – Shelter Fax
(410) 268-1139 – Admin Fax
---
Staff
Annette Davis
Clinic Manager
---
Board of Directors
Kelly Brown –President
Peter Axelrad
Lou Sullivan Carter
Rita Hope Counts
Don Dilks
Fred Graul
Julie Henderson
Karri Mann
Phyllis Wright
Donna Shuman
Lesly Sajak
Melissa Wade