To help support our organization we co-host and host dozens of events annually. Looking to plan or sponsor an event? Please visit our hosting events page. Below is a current list of events – for more details, please select an event from the list.
Facebook Listings
Website Listings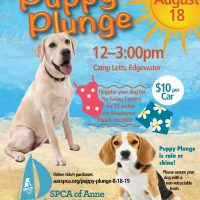 Puppy Plunge – 8/18
What is the Puppy Plunge?
The Puppy Plunge is a lot of things: dog-friendly, family fun, wet, musical, and all around entertaining! There are two beaches for the actual plunge, one for big dogs (Muscle Beach) and one for small (Petite Beach), with SPCA volunteers on hand to monitor and keep all humans and dogs safe. There is also a dog wash station (by donation, also manned by SPCA volunteers) to get your pups cleaned up after the plunge! Afterwards, the pups can compete in doggie pie eating contests and show off in a dog bikini parade.
In addition to the actual plunge and doggie fun, there will be a variety of vendors and food trucks in attendance! You can visit with some of your favorite animal hospital teams, dog boarding/walking groups, and more. Then you can grab a bite to eat; we will have everything from Tex-Mex to Kettle Corn! At the same time, you can enjoy some music, provided by a DJ.
Attending the Event
Admission tickets are $10 each per car and can be purchased now or as you enter on the day of the event. All dogs and children 12 years old and under are free. You can add the option to register your dog in the muscle beach costume contest for free, or register your pup in the pie-eating contest for an additional $5!
Date: August 18, 2019
Time: 12:00pm – 3:00pm
Location: 4003 Camp Letts Rd, Edgewater, MD 21037
If you haven't been to Camp Letts before, don't let that deter you – there will be plenty of signs making sure you find your way.
*Please secure your dog with a non-retractable leash.*
**This event will proceed rain or shine!**
Online ticket sales now closed – but you can pay the car entry fee of $10 as you come in, and sign up for the pie-eating and costume parade onsite!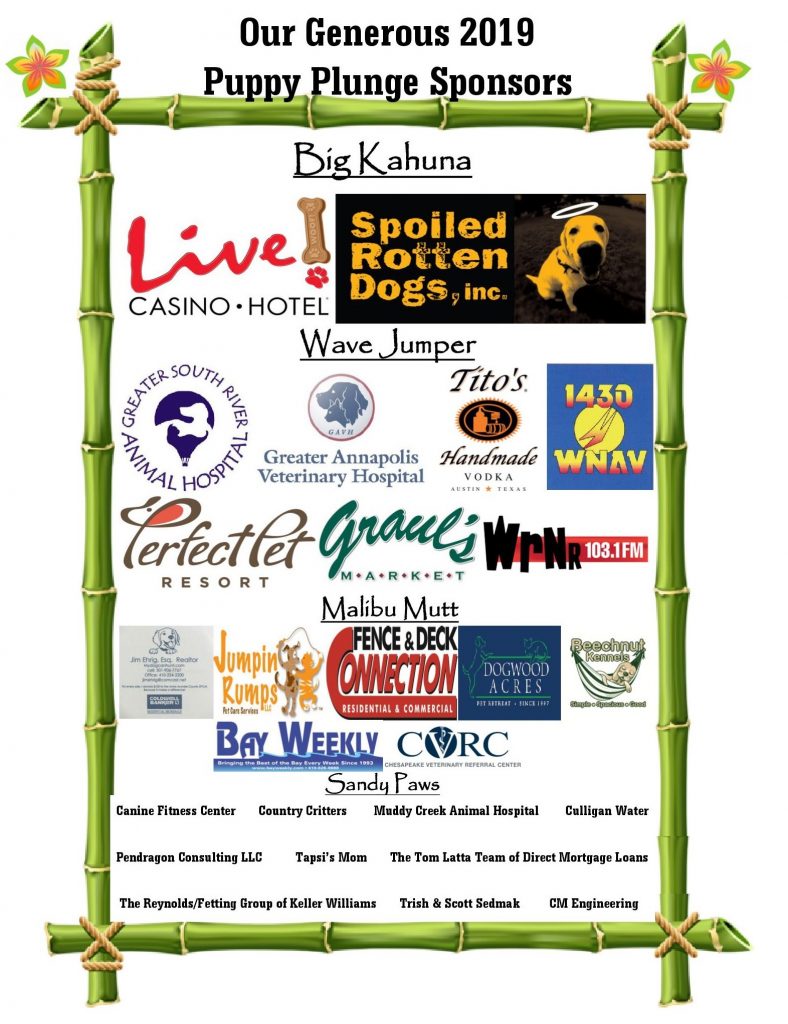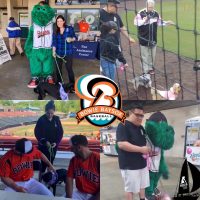 Bowie Baysox Diamond Dog – 8/23
Did you know that on select Bowie Baysox Friday home games, the SPCA of Anne Arundel County will bring an adoptable dog to the ballpark to be the "Diamond Dog of the Game"? It's a great way to help an adoptable dog find their home team! What better way to spend a Friday evening than helping support animal rescue while enjoying an exciting baseball game!
Make sure you join us at Prince George's Stadium on  May 17th, May 31st, June 14th, June 28th, July 5th, July 19th, August 2nd, and August 23rd!
What: Bowie Baysox Diamond Dog of the Game
When: August 23rd from 6:00 pm to 8:00 pm
Where: 4101 Crain Hwy, Bowie, MD 20716