To help support our organization we co-host and host dozens of events annually. Looking to plan or sponsor an event? Please visit our hosting events page. Below is a current list of events – for more details, please select an event from the list.
Facebook Listings
Website Listings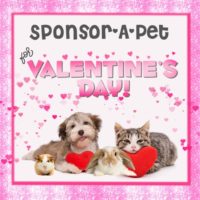 Sponsor a Pet for Valentine's Day!
Would you like to give a shelter pet some special attention during this month of love?
This Valentine's Day and throughout the rest of February, you can make a $20 minimum donation to sponsor an animal at the SPCA this Valentine's Day!
Your donation sponsorship will help provide:
food, water, and care to your chosen SPCA animal during their time at our shelter!
a custom frame on animal's photo on the SPCA website, letting everyone know they're getting some extra Valentine's Day love!
a festively decorated kennel for Valentine's Day and the month of February (pictures to be posted on Facebook and website)
Not sure which animal you'd like to sponsor? View a complete list of our shelter's animals here: https://aacspca.org/adoptable-animal-search/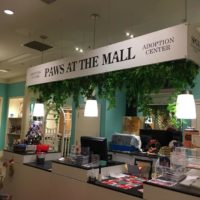 Have you visited Paws at the Mall?
Last year, as part of the SPCA's 100th anniversary celebration, the SPCA of Anne Arundel County opened up an innovative new Adoption Center at the Annapolis Mall : Paws at the Mall!
Paws at the Mall is a hybrid animal shelter/retail store. In the front half, adoptable cats roam free and play around until they meet their adopted family. In the back half, animal-centric apparel, pet supplies, and SPCA merchandise is available for purchase. All sales benefit the care of the animals! Adoptable small animals such as rabbits, guinea pigs, and hamsters are also present for viewing and meeting.
Paws at the Mall is open daily at the Westfield Annapolis Mall from 11am to 5pm (12pm to 5pm on Sundays) so stop by and check us out! Our location is located inside the Mall, near Pottery Barn and across from Build-a-Bear Workshop.
Meow and purr with adoptable felines:
Hop on over to meet rabbits, guinea pigs, and more:
Shop for some SPCA gear to help our shelter: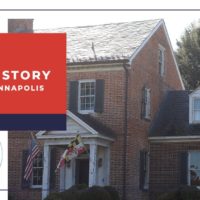 Annapolis Discovered – Defending the Defenseless
Annapolis Discovered has just put out a great article on the storied 100-year history of the SPCA of Anne Arundel County titled "Defending the Defenseless: A Century of the Anne Arundel County SPCA".
Thank you to our amazing community for supporting our mission for 100 spectacular years, allowing the SPCA to provide life-saving medical care, bountiful bowls of food, and extra-special love to homeless animals of our county.