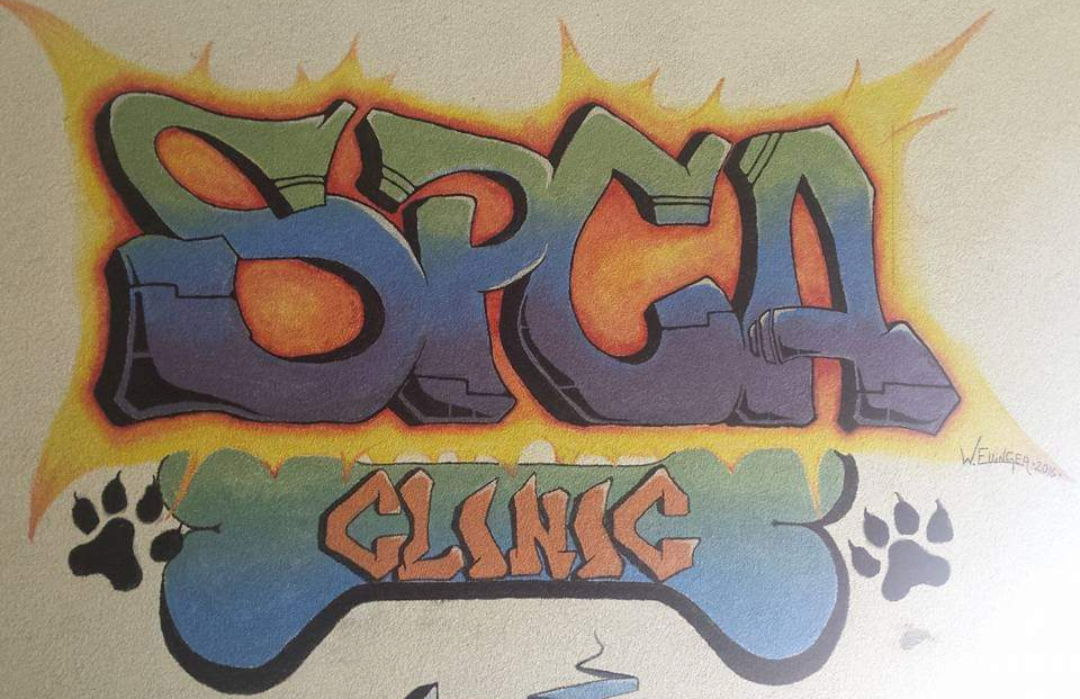 The SPCA of Anne Arundel County (AACSPCA) Spay and Neuter Clinic is open to the public for surgery services by appointment only.
If you have any questions regarding scheduling an appointment, please call 410-268-4388 ext 123 or email  clinic@aacspca.org with your phone number and the best time for our staff to contact you.
Preparing for Your Appointment
Spay and neuter appointment patients must be dropped off between 7:00 and 8:00 AM and picked up that afternoon between 3:00 and 4:00 PM. All dogs must be on a leash and all cats must be in individual carriers. A current rabies vaccination is required by law – if your animal is not current on vaccines please select them from the dropdown when scheduling the spay/neuter appointment – no need for an additional vet trip. Please bring written proof of rabies vaccination or you can get your rabies vaccine updated at the time of surgery for an additional $5.
Pets need to be 12 weeks and older, weigh at least 3 lbs, and in good health. Preoperative blood work is recommended and available to all animals if requested, and is required if an animal is 8 years of age or older. This checks organ functions to ensure that your animal is healthy enough to undergo surgery and costs $85. An appointment for blood work must be set up with the AACSPCA Clinic one week prior to your surgery date. We no longer provide this service on day of surgery.  If there is a concern with any organ values, postponing surgery may happen.
Service Fees
Spay:
Female Dog: up to 75lbs $100
Female Dog: 76lbs to 100lbs $125
Female Dog: 101lbs to 125lbs $150
Female Cat: $60
Neuter:
Male Dog: up to 75lbs $75
Male Dog: 76lbs to 100lbs $100
Male Dog: 101lbs to 125lbs $125
Male Cat: $50
Note: Additional charges apply for surgeries when animals are or in heat or cryptorchid. Females in heat (canine: additional $35, feline: additional $20). Cryptorchid males (canine: additional $50 per testicle, feline: additional $20 per testicle).
The above prices include a brief exam (unless your animal is feral or too fractious to be handled), pain medication, anesthesia, surgery, an antibiotic injection, and a complimentary nail trim. Your animal will also receive take-home pain medication, free of charge, if requested.
Additional Clinic Services
Additional services available at the time of spay and neuter are as follows:
Hernia Repair (canine $40, feline $25)
Rear dewclaw removal – no bone (canine only)  $25 per dewclaw
Retained Baby Tooth Extraction (canine only) $10 per tooth
Rabies Vaccination (canine or feline) $5
Rabies Vaccination 3 year (canine or feline) $12 (must show proof of prior Rabies Vaccine with in 1 month of expiration)
DA2PP Vaccination (canine distemper) $12
DAP 3 year (canine only) $25
Leptospirosis Vaccination (canine) $10
FVRCP Vaccination (feline distemper) $10
Bordetella Vaccination (canine) $18
Microchip Implantation (canine or feline) $25
Flea and Tick Prevention (canine $14 – $20), (feline $12)
Dewormer (canine $10, feline $5)
4DX Heartworm Test w/ Tick borne diseases (canine) $30
Milbeguard Heartworm Prevention (must be tested!) $25 – $38
FIV/FeLV Test (feline) $30
Lyme Vaccine Yearly $25
E-Collar  (cats/dogs under 15lbs: $5, dogs over 15lbs: $10)
Looking for records?
Use this link: https://clinichq.com/public/paperwork/c5ba5c92-524f-4cbd-bdab-b6206c1fe62d