Why does the SPCA of Anne Arundel County need a wish list?
The SPCA of Anne Arundel County (AACSPCA) is a private, non-profit organization that relies entirely on the generosity of individuals and business in our community to ensure that our animals receive the best possible care until they are adopted into loving homes. While monetary donations allow us to help the animals where it is needed most, physical items are critical as well. From cans of cat food to office supplies, every item donated helps us to invest much needed funds back into our animal care and programs.
Purchase Wish List Items Online through Amazon!

Not able to drop off items to the AACSPCA?  No Problem!  We have an online wish list where you can purchase items and have them shipped directly to the AACSPCA.
Additionally, if you purchase items from AmazonSmile 0.5% of the sale will benefit the AACSPCA!
If you use Chrome, add the MakeMeSmile extension to your browser. With it enabled, you will be automatically redirected to the AmazonSmile portal every time you shop on Amazon and all applicable purchases will be donated to 
SPCA of Anne Arundel County
. Visit our MakeMeSmile page to learn more:
You can get to the wish list through smile.amazon.com or amazon.com by doing the following steps:
After logging into smile.amazon.com look to the right side of the screen for "Wish List"
Click on the down arrow and select "Find a Wish List or Registry"
Type in "SPCA of Anne Arundel County"
If you would like to be acknowledged for your Amazon gift, please email Kristen Rygg at kristen.rygg@aacspca.org and let her know what you purchased. We often do not receive the purchaser's name from Amazon.
Wags, PURRS, & Thank Yous!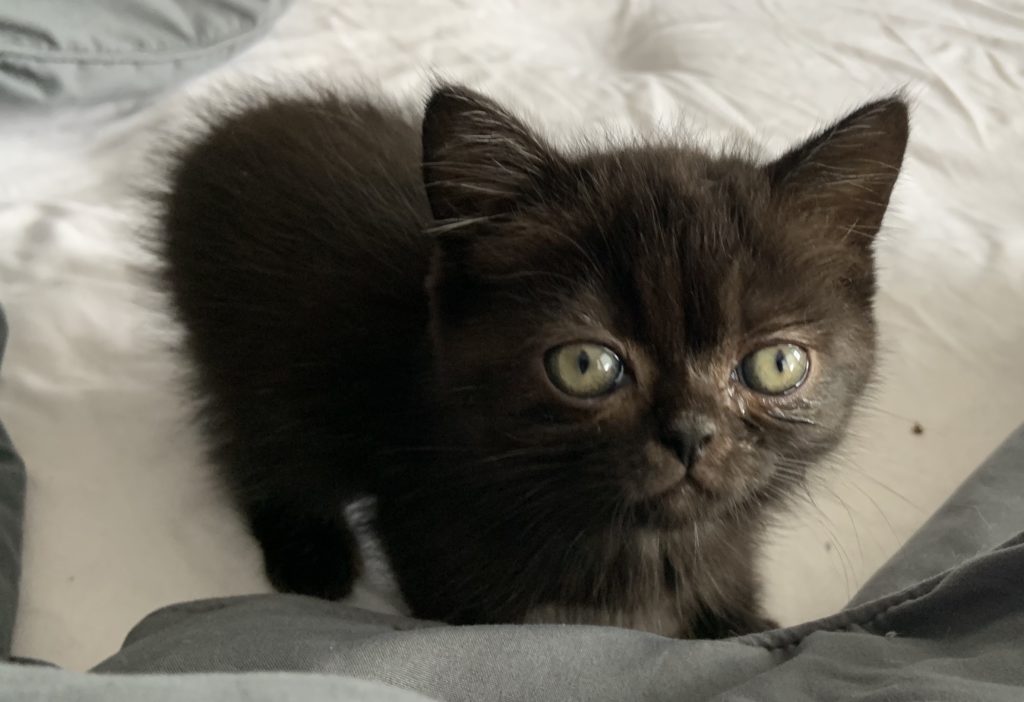 Below are some key items that we can always use to help the animals in our care.  You may also want to download our  Wish List.
Pet Food
Kitten Food (Royal Canin Mother & Babycat, IAMS Healthy Kitten)
KMR Milk Replacer for Kittens & Puppies
Dog & Cat Food, Dry & Canned (Purina Pro Plan, Purina ONE, Science Diet, IAMS, & Friskies cat can food are favorites!)
Rabbit Food
Small Rodent Food
Fresh Veggies
Timothy Hay
Meat-based Baby Food
Necessities
Cat Litter (clumping or clay)
Doggie waste bags
Martingale collars
Leashes (6ft, no retractable)
Soft Pet Beds
Grooming Tools (electric shears, combs, brushes, nail trimmers)
Go Pet Club Heavy Duty Mobile Metal Pet Cage (click here for info)
Digital Kitchen Scales
Cleaning Products
Bleach
Simple Green
Liquid Laundry Detergent
Clorox Wipes
Paper Towels
Toilet Paper
Tissues
Lint Rollers
Dish Soap
Hand Sanitizer
Heavy Duty Garbage Bags
Toys & Treats
Spray Cheez (For Kongs)
Peanut Butter (NOT low fat)
Cheese Singles
Greenie® Pill Pockets
Cat Toys
Cat Scratchers for cages (Order at stretchandscratch.com)
Cat scratching posts & trees
Durable, Washable Dog Toys (Buster Cubes, Kongs, Rope Toys)
Soft Dog Toys (no bean-type fillers)
Durable Dog Bone Pools (order at onedogonebone.com)
Small Animal Chew Sticks
Office Supplies
Boxes of Copy Paper
Sharpies (all colors)
Quality Pens
Batteries (AA, AAA, 9V)
Wish List items can be dropped off at our main shelter during regular business hours.  We can not take any donated linens, towels, or blankets.
Thank you so much for your support!