730 days. That is how long Po has been at our shelter. He's seen every season at least twice. He's gotten Christmas presents from volunteers and staff. He's rolled in the fall leaves and splashed in wading pools when the weather gets too hot. Originally transferred to us from the islands down south, Po has been at our shelter for more than half his life. At almost 4 years old, he's ready for his forever home and we so truly hope that we can find one for him. No one should be without a family for this long.
Po is what we consider a slow date. His ideal family is one with patience. They should be willing to make multiple, frequent visits to the shelter to get to know Po. Before arriving at our shelter, he was an island dog without a home to speak of. This has made him cautious and nervous of new people. But once you are in this boy's pack, you are golden. And you will realize just how lucky you are to be part of his inner circle. He is fun, loving, affectionate, adventurous, silly. He loves to splash in the water, he loves to go on car rides. He is the consummate wing man, always ready to tag along for whatever adventures lie in store.
He should be the only dog in an adults-only home. His potential adopters should understand that he isn't the type of dog to bring to huge family parties or have around tons of people. He needs to feel secure with you, and that takes time. Po attends the SPCA's RACE Team regularly and does go on coffee dates and outings. He is great about going in his kennel so if you've got a room for him where he can feel safe, he could hang there when you have folks over.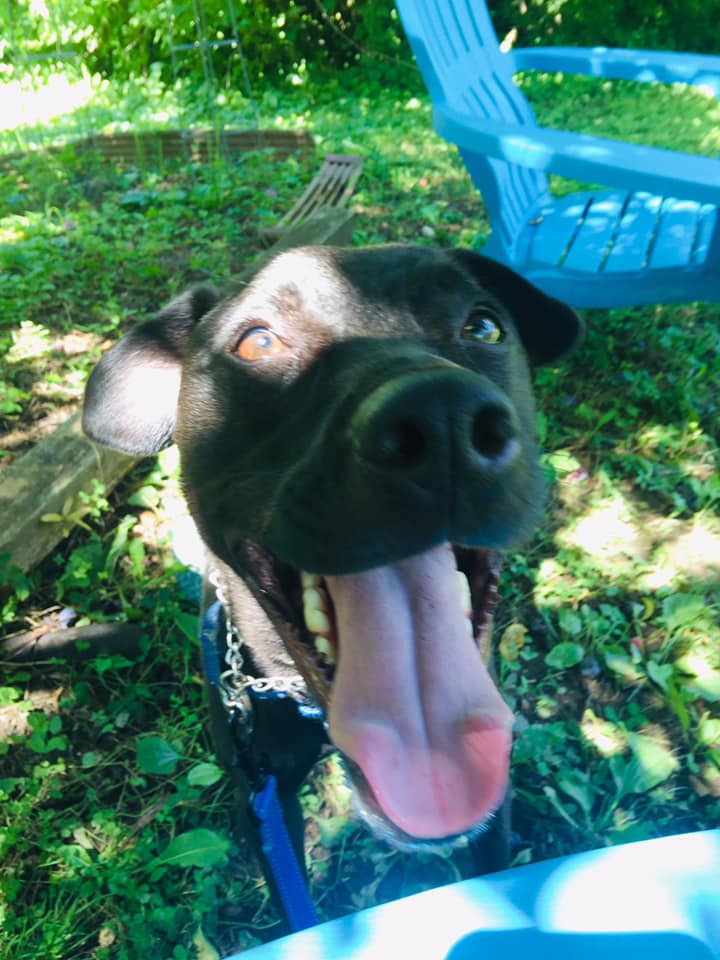 Po will make you feel like a million bucks. He knows how to make a person feel special and loved. It may take some time to get there, but the pay off is completely worth it. Being kissed by Po is basically like being kissed by Brad Pitt (or at least what we would imagine): glorious and magical.
Adoptions are currently on hold due to the situation with COVID-19. If you are interested and willing to put in the time and patience to get to know Po, fill out an application and send it to us. And if you aren't able to adopt, please share sweet Po so we can get the word out. We know his people are out there. We just have to find them!