UPDATE 12/6/21 – Francesca has found a home!
Starting off 2020 with a ridiculous amount of cuteness, we'd like to showcase Francesca!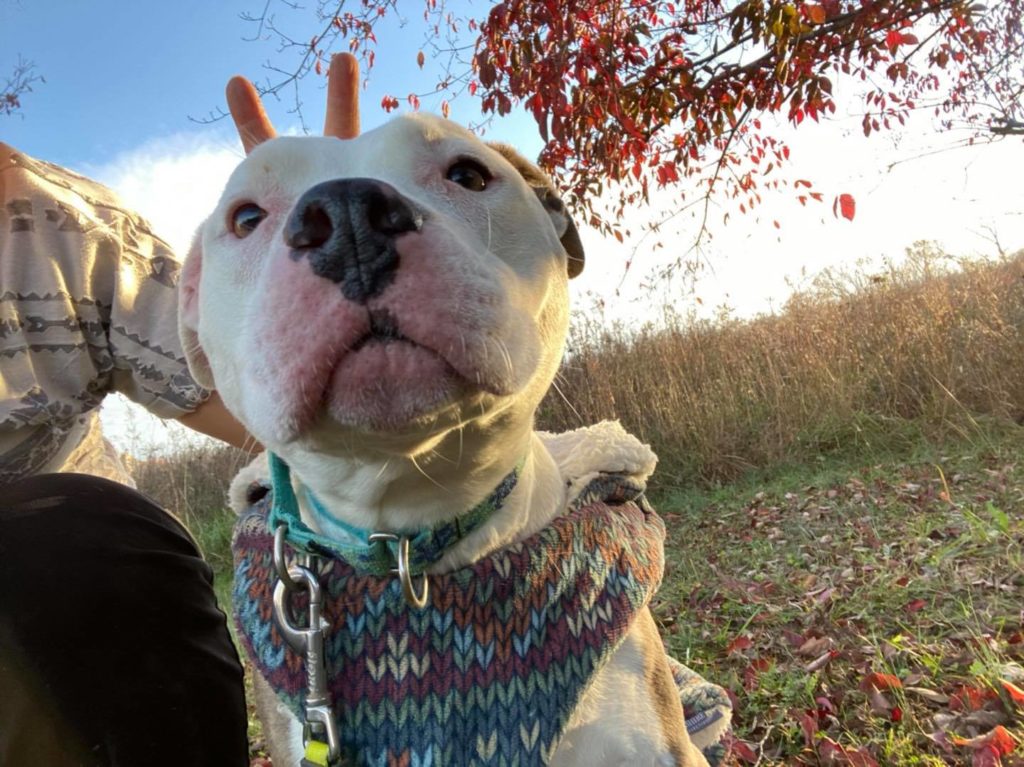 Francesca, often called Frannie by her shelter friends, is a 6 year old Pitbull mix who has been at our shelter since June of 2018.
She loves people – snuggling with  humans is one of her favorite activities! This special girl is a total love, but she wants you all to herself and cannot go to a home with other animals. When she sees her volunteer and staff friends, she gets so happy and starts wiggling her butt like its 1999!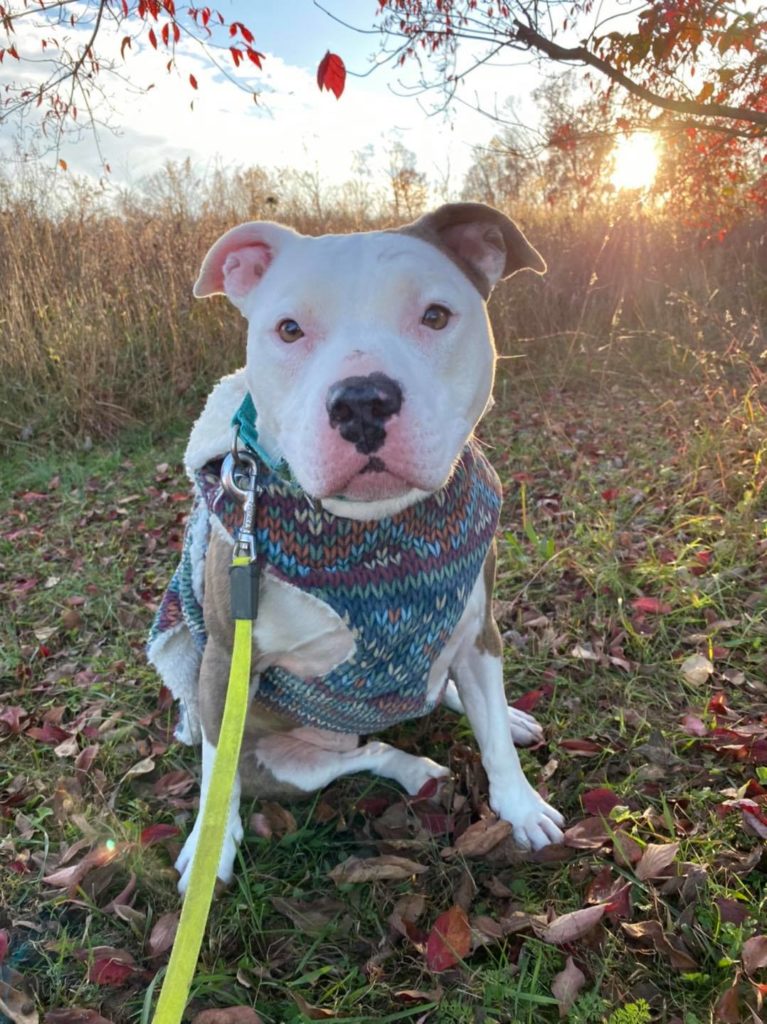 Francesca is part of our shelter's enrichment program and has stolen the hearts of our volunteers. In the program she is learning basic manners as she awaits her fur-ever home. Her ideal home is active, but understanding that she does not get along well with other dogs. She would thrive in an environment with with a yard and a place where walking her will not lead to running into too many other dogs (apartments, downtown city etc.) and someone willing to give her a little training and guidance!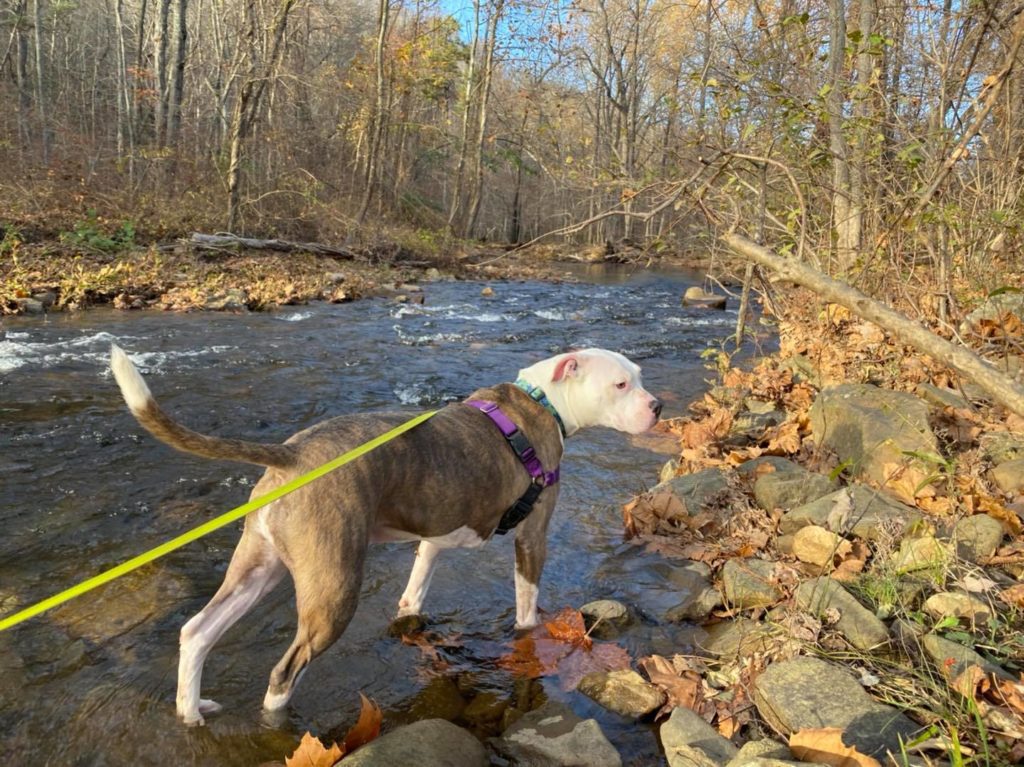 *FUN FACTS ABOUT FRANNIE*
1. She has never met a stranger! Frannie is instantly best friends with every human she meets. 
2. Francesca has spent over 876 days waiting for adoption!
3. Francesca will be turning 7 years old in February 2021. She is a mature and laid back lady, but she still loves to play with toys like a puppy!
5. Ok, we'll admit it, she is a stuffed animal shredder. Can you say "stuffing explosion?!" 
6. Francesca is very tolerant of costumes and playing dress up, mostly because she likes the extra attention.
7. She needed two knee surgeries and has made an excellent recovery.
8. She loves splashing and lounging in the baby pool when it's hot outside
If you think you would be a good fit for this sweet pooch, contact our shelter today by calling 410-268-4388 or emailing adoptions@aacspca.org!