GET YOUR SPCA HOLIDAY CARDS! Featuring delightful designs from Art by Yolie Aviles, these cards are the perfect thing to send to loved ones who you may not be able to see this holiday season!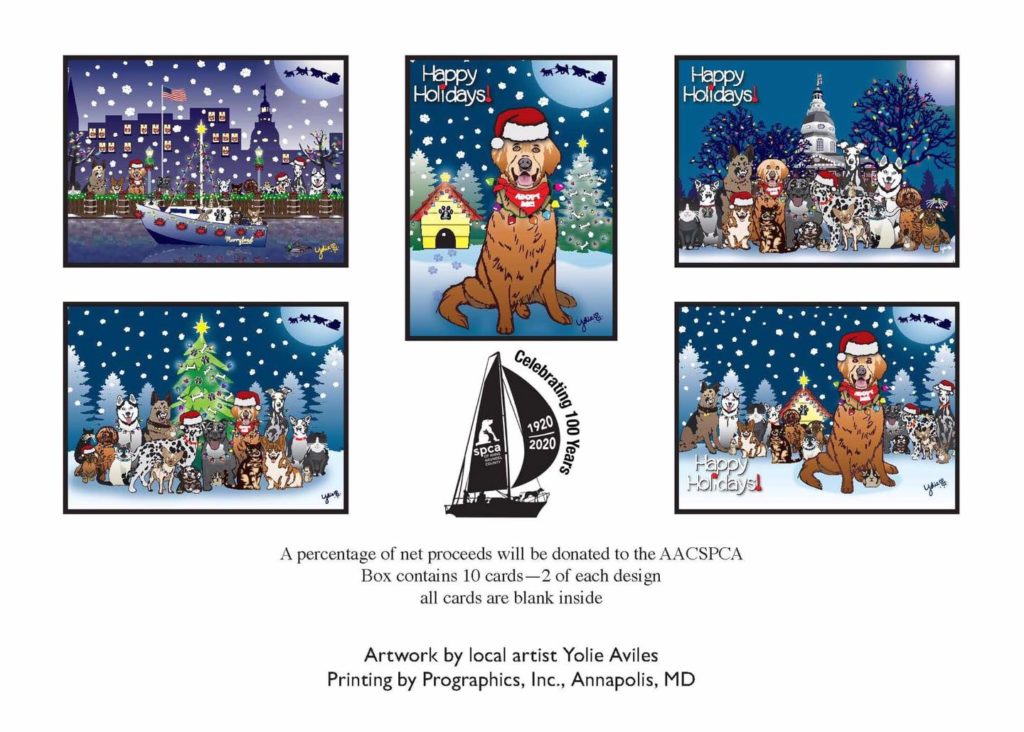 A set of cards is $15.00 and comes with 10 cards- 2 of each design. Sales benefit the SPCA, so your purchase helps us care for our homeless animals.
Cards can be purchased online or in person at our Main Shelter on Bay Ridge Avenue (11am to 4pm) or Paws at the Mall at Westfield Annapolis (11am to 5pm).
Grab your holiday cards this week!